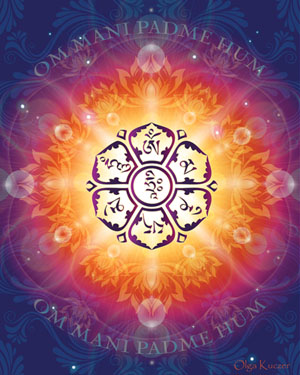 Dinner @ Delhi
Srinagar ( drive through ) → Battlefield Kargil → Battlefield Drass → The Victorious Tiger Hill → Scenic Mulbek & Ulley → Age old Alchi & Lamayuru Monastery → The Indus and The Zanskar → Leh - try the momos at Yak Boy & German Bakery ( own ) → Leh - try the Kashmiri cuisine ( own ) → Leh - try Lala's Art Cafe ( own ) → Leh - breathe in " The Snow Leopard Story " → Leh - enjoy the Gala Farewell Dinner → The Awesome Thiksey, Shey & Hemis Monasteries → Standalone Stok Palace → Another world Nubra valley & the Bonfire → The highest Khardungla Pass & the Zorro roads → Hunder Double Hump Camel Safari → Serene Diskit → Speechless Pangong Lake.
Day 1 .............
Fly from Calcutta to Delhi, transfer to hotel, night at Delhi (D)
Day 2 .............
Very early morning transfer to Delhi Airport, fly to Srinagar, transfer from Srinagar Airport to Kargil (204 kms - 7 hours) via Sonamarg (breakfast enroute) and Drass, night at Kargil, Hotel Zojila / similar opening scene - Zojila Pass @ 11640 feet, line of army trucks rolling up and down, Drass War Memorial, Tiger Hill (BLD)
Day 3 .............
Early morning Kargil to Alchi, Alchi to Leh, night at Leh, Hotel Omasila / similar changing landscape, Mulbek (statue of Maitreya), Lamayuru Monastery (panoramic), Alchi monastery Sangam Point of Indus and Zanskar, Magnetic Hill, Gurudwara Pathar Sahib (panoramic)(BLD)
Day 4 .............
- Leh, full day Leh site seeing, night at Leh, Hotel Omasila / similar Thiksey, Shey & Hemis monasteries, Stok Palace ( no stop ), Hall of Fame, Shanti Stupa, Leh Palace Know more about " the snow leopard conservation " from the experts @ Mountain Initiatives (BLD)
Day 5 .............
Leh to Pangong Lake through Chang La Pass ( world's third highest motorable pass @ 17590 ft ), return to Leh, night at Leh, Hotel Omasila / similar Time permitting, sit back & enjoy the Cultural Show (BLD)
Day 6 .............
Leh to Nubra through Khardungla Pass (world's highest motorable pass at 18380 feet), night at Nubra, Hotel Tirit Camp / similar Enjoy the bonfire (BLD)
Day 7 .............
Nubra to Hunder ( double hump camels, monasteries ) & Diskit, return to Leh, shopping, night at Leh, Hotel Omasila / similar A gala farewell dinner (BLD)
Day 8 .............
Morning fly back from Leh to Delhi & then Delhi to Calcutta
PLEASE NOTE THAT FOOD FROM SRINAGAR TO LEH & NEARBY PLACES IS BASIC & CLEAN, NOT LUXURIOUS.
Shopping at Leh:
Thangkas & statues
Souvenirs and junk jewellery
The apricot range ( face creams, face scrubs, body oils, fruits, jams, much more ... )
Please carry VERY LIGHT (not more than 10 kgs per person)
One Small Strolley
Night wear including thermal wear
Few more T shirts for wearing multi-layer
Fleece jacket / feather jacket / warm jacket
02 pairs of cotton socks, 02 pairs of woollen socks
Handkerchiefs
Maximum 03 sets of informal wear, it is only 07 days
Undergarments
Small shoulder bag (to be carried by you) for your continuous requirement
Water bottle
Biscuits
Candies
Chocolates
Energy bars
Dry fruits
Sun cap / hat
Woolen cap
Woolen / fleece gloves
Torch with batteries
A pocket knife
Toilet paper
Hand sanitize / soap
Money
Pencil / small diary, paper
ID Card ( 03 photocopies )
Sunglasses
Personal medical kit with medicines for nausea / headache, upset stomache
Mobile phone & charger
Camera & charger
Windcheater
Small towel
Moisturizer
A book to read
*( please carry all deos, sharp objects, batteries, chargers, etc in the check in baggage while flying )
Normal clothing
Light comfortable walking shoes
Cotton socks
Wind & waterproof jacket
Wind & waterproof pants / denims
T-shirts
Sun cap / hat
Sunglasses
₹ 63,000.00 / person + service tax 9% AS OF NOW ( FOR 07 NIGHTS / 08 DAYS )
*** cost will increase if there is an increase in airfare at the time of booking
PAYMENTS -
BOOKING FEE - Rs.25,000.00 PER PERSON
100% OF THE BALANCE - 60 DAYS PRIOR TO DEPARTURE
CANCELLATION AFTER BOOKING -
Rs.5,000.00 + ACTUAL NON REFUNDABLE CHARGES INCURRED ( airline seats are non refundable )
AGE LIMITS - NOT ADVISABLE FOR CHILDREN BELOW THE AGE OF 07 YEARS
Detailed Registration Form is required to confirm services. Full payment is needed for travel documents to be sent. Cancellation and amendment fees apply. Group travel is subject to minimum participants. All bookings are subject to availability at the time of booking. Active Holiday Company and supplier terms and conditions apply, as applicable. It is your responsibility to familiarise yourself with our conditions as these are deemed accepted by you when you book a tour with us.
SOME STATISTICS FOR THOSE WITH QUESTIONS -
Normally people visit leh ladakh for 04/05days, they fly delhi - leh, leh - delhi - as a result it is just touch an go.
Short trips are not finally appreciated since it takes time to acclimatize.
Leh ladakh is best done by road from srinagar and that is exactly what we shall be doing.
The srinagar - leh road is the army road and offers one of the most scenic drives in the world.
Road travel is best for acclimatization.
NO UPPER AGE LIMIT FOR THIS TRIP, YOU ARE WELCOME IF YOU want to
G8102 - 27SEP - CCU 1415 - DEL 1640
G8190 - 28SEP - DEL 0545 - SXR 0700
9W2367G - 04OCT - IXL 0840 - DEL 1005
9W907G - 04OCT - DEL 1050 - CCU 1300